If you do not have facial serums in your skincare collection, then you are missing out a lot. As for finding the best serums for acne prone skin, you will have to read up on this article and our selection including our criteria.
You will find our carefully collated list of HIGHLY GLOBAL RATED SESRUMS below this article, including our selection criteria!
Steps in Advanced Skincare Routine
A simple skincare routine will typically include your face wash followed by your moisturizer.
However, if you want your skin to capture your audience and appear more appealing at first glance, with all the glow and goodness, then you may want to go for a skincare routine that is advanced as highlighted below;
Face cleansers – Ideally done twice daily after selecting a face wash based on your skin type with some helpful tips.
Scrubs – Ideally, it should be done 2 – 3 times a week. It comes after using your face cleanser but before your toners. This step may be optional based on your skin type. Scrubs can be physical or chemical.
Toners – This is usually once or twice daily (after your scrubs on days you use your scrub or after your cleansers on days you skip your scrubs). With different categories of toners meeting a specific purpose, you can find exfoliating (e.g. the likes of AHAs), treatment (the anti-acnes, anti-wrinkles) or hydrating (e.g. the likes of hyaluronic acids).
Essence and Boosters: These are optional and may come after your toner.
Serums: This is usually twice daily application and comes after essence or mixed with your booster (see caution for mixing below) for deeper penetration of active ingredients, targeting a specific skin issue and for faster result. Below this article is a list of 6 HIGHLY GLOBAL RATED SERUMS we have put put together.
Moisturizers: This usually comes after serum. It does not penetrate as deep as serum but provides several functions including barrier function that prevents water loss. This should not be replaced by your serum, says theepochtimes.com
Sunscreens: This is usually your last step, which unfortunately many people tend to ignore when the weather is cool. Note: Sunscreen protects you from UV rays, especially when using chemical exfoliants.
You will find our carefully collated list of HIGHLY GLOBAL RATED SESRUMS below this article, including our selection criteria!
Serums, Boosters and Essence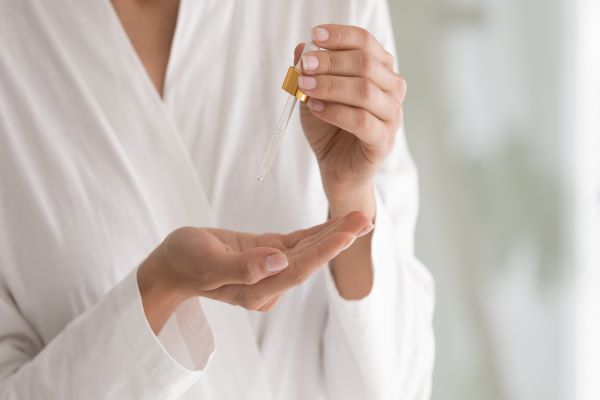 ESSENCE is usually lighter in consistency and ingredient concentration, with its primary role to hydrate very dry skin. It does not penetrate as deep as serum or booster. Your BOOSTER, as the name suggests, has a higher concentration of active ingredients than serum and essence – it (Booster) provides that extra boost to your skin when you need it for specific skin concern and are designed to have deep penetration. SERUM can also work at a deeper level in the skin. Both booster and serum can penetrate deep targeting a particular skin problem, so you can imagine why booster is optional. Essence and serum can go together. As for mixing booster and serum, note the caution below.
CAUTION should be applied when mixing booster and serum with unstable ingredients or chemical peels (e.g. your exfoliants, vitamin C, retinol etc.) as there is the increase risk of developing a reaction. If your serum is basically hydrating like your hyaluronic acid, then mixing with your treatment booster or another treatment serum should be okay, as explained by theepochtimes.com. Be sure to avoid mixing products with several ingredients. In this case, less is more!
You will find our carefully collated list of HIGHLY GLOBAL RATED SESRUMS below this article, including our selection criteria!
Additional Step in Advanced Skincare Routine
Facial serums are an additional step in advanced skincare routine that usually comes before you apply your moisturizer. They contain a high concentration of active ingredients that help to address specific skin concerns such as acne, wrinkles, dry skin, hyper pigmentation or scarring. So if you want to address your acne, your question should be, what is the best serum for acne prone skin? See our carefully collected list below this article.
Serums can also penetrate deeper into your skin for better and faster result as they are made of smaller molecular weight.
Finding the Best Serum In the market of Endless Options
Selecting a product often comes with a lot of challenges as there are multiple products out there claiming to address specific skin concerns and some are JUST NOT WORTH IT. We have made the selection easy.
It is also a good habit to determine your skin type before deciding on a serum; we have listed a selection of serum DESIGNED FOR ACNE and acne associated problems below. We also emphasize the skin type that the serums are suitable for.
Ingredients In facial Serum
Many facial serum contain ingredients such as retinol, hyaluronic acid, vitamin C, niacinamide, AHA (e.g. glycolic acid), BHA (e.g. salicylic acid).
Each ingredient targets different skin care concerns. However, some ingredients usually posses more than one benefit but again cannot treat all skincare issues.
We Have Made Selection Easy
Since there are endless options of serums in the market, we recognize the difficulty faced by many especially if you are unfamiliar with what works effectively, what a specific serum does or how it compares (in terms of prize) with other products.
So we have selected serums based on FOUR CRITERIA as follows;
Highly rated globally
Proven to work based on reviews provided by VERIFIED and happy customers.
Well priced – compared to their availability else where
Our personal knowledge about the product.
Our selections either have HIGH GLOBAL RATING or nominated as AMAZON'S CHOICE – meaning that they are highly rated, well prized and available to ship immediately!
Now, let's look at them!
(As an Amazon Associate I earn from qualifying purchases. Full disclosure…)
6 Highly Rated Serums
It is suitable for Oily, Combination, dry and acne prone skin.
This is a lightweight and gentle serum that helps to refine your pores and blemish. It contains 10 % Niacinamide and 1% Zinc that will help reduce the appearance of blemishes and pores. Also, it helps soothe and calm your dry skin as well.
It is an oil free formula that will control excessive oil production while helping to clear your breakouts.
You can apply it under your makeup since it is lightweight.
Other highlights: It is vegan friendly, cruelty-free and fragrance free.
Caution: Avoid Vitamin C skincare products when using this serum.
The Ordinary is a household name that has a variety of effective skincare products that are well priced. This particular product is specially formulated for acne prone and acne affected skin.
It combines Niacinamide 10% + Zinc 1% to help reduce the appearance of blemishes, enlarged pores as well as decongestion of the skin. It also helps to regulate excessive oil production.
Other Highlights: It is water-based, contains high strength vitamin and mineral blemish formula.
This product is suitable for acne prone and acne affected skin.
This serum combines AHA, BHA and PHA with tea tree and centella 14.5%. It helps to soothe your irritated and sensitive skin, exfoliate dead skin cells, control pore size and sebum production while also moisturizing your skin.
In addition to targeting acne, it will leave your face cleaner and more radiant than before
Other Highlights: Suitable for those with sensitive, Oily and Acne Prone skin. Strengthen skin barrier. Cruelty free.
It is suitable for Oily Sensitive Skin.
This Acne Treatment Serum is formulated to reduce mild to moderate acne. It contains potent combination of Tea Tree, Cantella Asiatica and Niacinamide that will help to calm redness and irritation and reduce hyper pigmentation and heal acne scars. Also, it also help to moisturize your skin without clogging your pores while providing that desired glow!
Other Highlights: It is free of harsh, banned and toxic chemicals and it is fast absorbing. It is allergy tested.
This serum is suitable for acne prone and acne affected skin.
If you are looking for a serum that targets breakouts, unclog pores, remove dead skin cells while providing hydration and glow to your skin, then this is a GO TO.
Tea tree, Retinol, Niacinamide, Vitamin C and other potent ingredients in this serum formula target breakouts. Salicylic acid, Hyaluronic acid alongside other potent ingredients will help to unclog your pores, remove dead skin cells, minimize the appearance of pores and hydrate your skin.
In addition to these benefits, it is formulated to give you that glowing, supple and clear skin that you desire.
This serum is suitable for acne prone and acne affected skin. It is also for dry, dull and wrinkled looking skin
This serum formulated with high quality niacinamide 10%, Zinc PCA 1%, pure hyaluronic acid and licorice. The potent blend of these ingredients will help to minimize appearance of pores, restore even skin tone, improve elasticity and regain firmness.
Also, it leave your face looking plump, smooth, radiant and clear.
Other Highlights: It is cruelty-free, fragrance free, safe and effective.
Caution: Since this product is formulated with highly potent ingredients such as Niacinamide 10%, it is advisable not to use on sensitive skin.
If you are a first time user of Niacinamide or have reacted to it previously, you should avoid this product.
Conclusion
For people who suffer from frequent 'breakouts" of whatever form, serums should be your best friend as they have high concentration of active ingredients and are designed to target problem skin associated with breakouts.
If you do not have acne but want more than an average looking skin, then stepping up your skincare routine to include serum that meets your skin goal is important.