If you have acne prone or acne affected skin, you may have asked or contemplated the ULTIMATE question, so what is the best toner for acne prone skin? While the answer to this question seems elusive, it is apparent that it isn't, in reality. You will find a list of 13 HIGHLY RATED toners below this article based on their effectiveness.
Why toners?
Toners are generally good for your skin health. They greatly help acne prone skin.
After cleansing your face, the next step is your toner before your serum or moisturizer. Toners can help to balance the pH of your skin. Face washing can leave your skin too acidic but a toner will "tone" your skin pH to about 5.5. Toners can also help to get rid of excess grime, dirt, oil, make-up as well as unclog your pores. Having toners as part of your skincare routine will leave your skin looking flawless, supple, radiant with even skin tone.
Toners can hydrate (e.g. with hyaluronic acid, glycerin etc.), exfoliate (e.g. with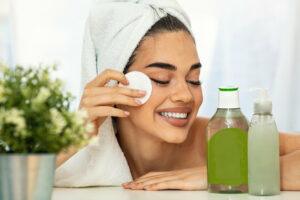 glycolic acid, salicylic acid, lactic acid or PHAs) or treat a specific skin condition (e.g. with tea tree oil, vitamin C, allantoin, niacinamide etc.). So when determining your choice of toner, consider what the ingredients are and if they are better suited for your skin condition (and skin type) e.g. acne, wrinkles, hyperpigmentation, dull skin etc. You can have a toner with multiple effects depending on the ingredients.
Just be careful though! If you have dry skin, try avoid exfoliating toners with e.g. glycolic acid (an AHA) or salicylic acid (a BHA) and go for gentle ones like PHAs and lactic acid (a gentle AHA) because you do not want your skin drying out more. On the other hand, hydrating toners are generally good for ALL SKIN types.
Contemplating brand or what actually works?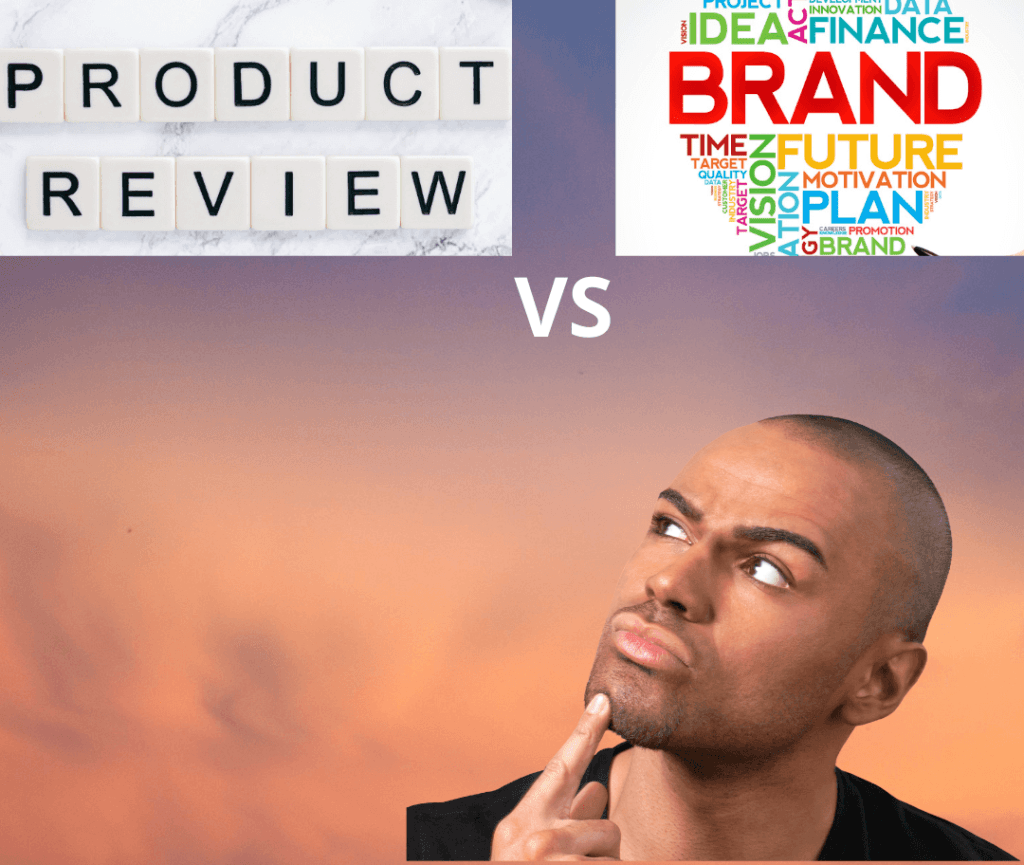 One salient fact is that there are multiple cosmeceutical companies that are out there, some are household brands that are known to many of us while others are relatively unknown.
As much as I do not want to join in the debate of whether branded products are better than non branded products, one fact is clear. With branded products, you are also paying for packaging, marketing and brand prestige that the companies spend tons of cash on. And in some cases, you may also be paying for the expensive manufacturing process.
What we have carefully done is to make a selection of toners that include both household brands and non-household brands. Our selection was based on WHAT WORKS! If you have acne prone or acne affected skin, I am pretty certain that this is what you will be most concerned about, perhaps, you may worry about the brand later on if prestige is on your list as well
What about safety profile and what works?
Branded or not, if the safety profile and efficacy of a product are more important to you, then the list we have compiled will certainly be of benefit to you.
Although there are some popular expensive brands (as well as cheaper brands) on our lists of products, our main concerns were based on the safety profile of the products as well as their effectiveness in doing what it says it will do.
Dermatologist recommendation vs product reviews
You and I know that dermatologists are your best bet when it comes to dealing with problem skin. My opinion is that, if I'm not getting a cosmeceutical product directly recommended by my dermatologist, I will not only pay attention to products that claim to be dermatologist recommended but also how well the product has been reviewed by verified users. With some of these products, however, you still find reviews from verified users who have had unpleasant experiences with those products claiming to be dermatologist recommended. So what does that tell you?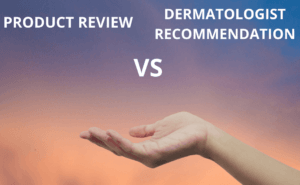 As much as I take into account clinical evidence for the ingredients used in these skincare products we have listed, I decipher that it will be significantly beneficial to make a selection that is also based on reviews and experiences of a large number of verified users for each product.
At the time of our complication, the products listed have reviews that range from at least 1,099 to 11,688 provided by verified users with ratings of 4 and above out of 5. Again, go figure out what this means!!
(As an Amazon Associate I earn from qualifying purchases. Full disclosure…)
13 highly rated and effective toners
1) Paula's Choice SKIN BALANCING Pore-Reducing Toner, 190 mL
4.6/5 global star rating on Amazon provided by 5,777 verified users.

Manufactured in the US, this toner will instantly replenish your skin after cleansing your face. It is great for combination and oily skin. The niacinamide it contains will visibly reduce excess oil production (without drying it out) and minimize your enlarged pores. The chamomile and burdock root extract will soothe your sensitive and irritation. The hyaluronic acid and ceramide will hydrate your skin. Basically, it targets dull skin, large pores, excess oil, redness, dehydration and uneven skin tone.
Other perks it has is that it is free of fragrance, cruelty and paraben. Also, it is certified and not animal tested.
2) ISNTREE Hyaluronic Acid Essence Hydrating Toner Plus 6.76 Fl Oz for Face
4.6/5 global star from 217 ratings
This toner is enriched with hyaluronic acid and other naturally nourishing ingredients that help to hydrate and revitalize skin. It is perfect for use morning and night and can be applied before your favorite skincare products.
It is suitable for most skin types, including people with sensitive skin, and acne-prone skin, and can help reduce redness and dry skin while providing 24-hour hydration that will leave your skin smooth, soft and young.
Other perks: it is made with natural ingredients, dermatologist tested and certified, non-irritating, and free of toxic substances.
3) Klairs Supple Preparation Facial Toner, 180ml
4.6/5 global star rating on Amazon provided by 4,709 verified users.
It is helps with sensitive, dry skin and oily. This product will remove excess dirt and oil and deeply nourish and hydrate your skin. It contains anti-acne ingredients such as. sodium ascorbyl phosphate. Its botanical extracts that will help prepare and allow better penetration of ingredients in your subsequent products such as your serum or moisturizer.
The amino acid as a type of natural moisturizing factor will deeply hydrate while also reducing skin irritation.
Other perks include the following; it is Eco and vegan friendly, as well as cruelty-free.
4) TruSkin Daily Facial Super Toner With Glycolic Acid, Vitamin C, Ocean Minerals and Organic Anti Aging Ingredients, 118ml
4.3/5 global star rating on Amazon provided by 2,785 verified users.
This toner contains ingredients that will help bring your skin surface back to life and make you look younger and brand new! The glycolic acid will help shed dead skin cells, even your skin tone and enhance your complexion.
It also contains organic aloe vera, true witch hazel extract, ocean mineral complex, vitamin C and matrixyl 3000 that will help enhance your skin glow, fight off free radical, enhance collagen production and increase your skin firmness and elasticity. In addition, it will diminish dark spot, smoothen, nurture, soothe your skin and reduce the appearance of pores.
Other Perks include; certified cruelty and paraben free. It is suitable for all skin types.
5) COSRX AHA/BHA Clarifying Treatment Toner, 1 count, 150ml
Nominated as Amazon's Choice with a 4.3/5 global star rating provided by 2,437 verified users.
This is a mist type gentle exfoliating toner you can spray onto your cotton pad and use daily after cleansing your face. It contains pyrus malus (apple) fruit water (a gentle AHA), Salix Alba (Willow) Bark Water (a gentle BHA) and mineral water that will help clear your pores, soften your skin texture and enhance your skin vitality, leaving your skin refreshed
Other perks are that it is cruelty-free, vegan friendly and for all skin type.
6) Centella Water Alcohol-Free Toner, 150ml
4.5/5 global star rating provided by 2,437 verified users.
This toner contains cantella asiatica leaf water and mineral water (from Jeju Island) that will address skin concerns such as redness, dull skin and dryness. It will leave your skin hydrated, refreshed and rejuvenated. It will also soothe your skin due to its calming benefits. In addition, it will deeply nourish, purify your skin and help clear pores.
Other perks include; it is dermatological tested, vegan friendly, cruelty free and suitable for all skin types.
7) Proactiv Solution 3-Step Acne Treatment System.
4.5/5 global star rating provided by 40,794 verified users.
If you are looking at taking the treatment of your acne quite seriously and want a clear and radiant skin, then this treatment kit serves that purpose. This 3-step proactiv treatment is for teen, adult, male and female. It includes a renewing cleanser (a face wash), revitalizing toner and repairing treatment that will help give you that clear and radiant skin. This kit will deliver finely-milled benzoyl peroxide into your pores that will kill acne causing bacteria and help restore a clear, smooth and shiny looking skin.
The treatment will penetrate deep into your pores, clear out impurities and prevent future breakouts.
With this treatment though, you may want to remember these salient points; it will get worse before it gets better, consistency and patience is key.
The stand out perk for this kit is that it is dermatologist tested and recommended.
8) Pyunkang Yul Essence Toner, 200ml
4.6/5 global star rating provided by 3,386 verified users.
This essence toner will restore a healthy skin and improve your skin vitality, ease dryness and remove dead skin. It is highly concentrated with isoflavonoids from the milk vetch root utilized and will penetrate deep into your skin while significantly improving your skin elasticity and firmness.
Other perks you will enjoy include the following; it is suitable for all skin types, has passed European Certification and has safe EWG ingredients, as well as being color and fragrance free.
9) InstaNatural 7% Glycolic Acid AHA Toner
4/4 global star rating provided by 2,716 verified users.
The InstaNatural Glycolic Acid Toner is a great option for those who are looking for a facial toner that contains glycolic acid, witch hazel, hyaluronic acid and vitamin C.
The InstaNatural Glycolic Acid Toner can help to improve the appearance of your skin by helping to remove dead skin cells, reduce the appearance of pores, brighten the skin and even out the skin tone. It can also help to reduce the appearance of fine lines and dry skin.
Other perks: it is free of paraben, and toxic substances. In addition, it is suitable for all skin types.
10) Some By Me AHA BHA PHA 30 Days Miracle Toner (150ml 5.07fl.oz).
4.5/5 global star rating provided by 2,739 verified users.

This toner is suitable for acne prone and oily skin. It contains exfoliating and anti-inflammatory ingredients that include niacinamide, tea tree, AHA (alpha hydroxy acid), BHA (beta hydroxy acid) and PHA (poly hydroxy acid). They will reduce blemish and acne. This toner will help remove dead cells from your skin, unclog your pores, reduce excessive build up of oil, grime, dirt and environmental irritants. It also enhances and brightens the appearance of the skin. You will also enjoy the moisturizing effect without worrying about clogging of your pores.
Other perks include the following: it is non-comedogenic, dual functional cosmetic and low pH toner.
11) Thayers Natural Remedies Alcohol-Free Cucumber Witch Hazel Facial Mist Toner, Transparent, 8 oz (237 ml).
4.7/5 global star rating provided by 111,202 verified users.
You apply by misting as part of your skincare routine and even over make up. Its super fine mists will deliver ingredients that will refresh, hydrate and balance your skin pH. You can get addicted and literally splurge on this toner, as you can refresh and hydrate your skin ANYTIME with its mist. Witch hazel extract, aloe vera and cucumber will tighten your pores, control excess oil production and acne, reduce redness and irritation, as you enjoy and show off your clear and soft skin.
Other perks include; it contains 98% natural origin ingredients and free of toxic substances. It is great for acne prone skin.
12) Plum Green Tea Alcohol Free Toner, 200ml.
4.2/5 global star rating provided by 10,163 verified users.
This toner is suitable for acne prone and acne affected skin, as well as combination, dry, oily and normal skin type. It contains glycolic acid, green tea and glycerin that will provide moisture to your skin, while it also combats acne, tightens enlarged and open pores, removes dead cells, improves firmness and gives clarity to the skin. What you get is a renewed, clear and fresh skin.
Other perks include: it is non-comedogenic, vegan friendly and free of synthetic fragrance, alcohol, parabens and toxic substances.
13) NEUTROGENA Pore Refining Toner 250mL, 0.26 kg.
4.6/5 global star rating provided by 7,315 verified users.
This pore refining toner combines AHA and BHA that will visibly reduce the appearance of pores, smoothen, soften and refreshen your skin. It will also help to refine and even your skin tone and texture for that bold and beautiful skin.
Other perks include the following; non-comedogenic, dermatologist tested.
Conclusion: all skin/acne prone skin, toners, customers' feedback and dermatologists
Having carefully analyzed the different variables that can help decide what the best toner is for your skin type or problem skin, I place so much weight on customers' feedback as much as I would on dermatologist recommendation.
That being said, once you find the right toner to include in your skincare routine based on your skin type, problem skin or how you want your skin to look, you will never ever again want to ignore its numerous benefits.
Learn mor about best moisturizers for acne prone skin
If you have read through this article and find it helpful, I will appreciate a comment, question or just a thank you 🙂 from you in the comment box below and I'll sure get back to you ASAP.
References
Hrovatin, D. The 5 Best Toners for Men Reviewed (All Skin Types).
Jin, C. Y., & Laopanupong, T. (2021). Protecting and Resolving Facial Skin from UV Rays and Air Pollution. Journal of Clinical and Laboratory Research, 2(1).
Leung, J. Let Us Simplify Skin Toners, Essences, and Ampoules.
WELL, E. (2018). HOW TO GET DEWY SKIN. skin.