Trying to find the right cleanser if you have a condition such as acne may leave you perplexed with the question, What is the best cleanser for acne prone skin?
For all skin types and conditions, skin cleansing is a significant part of skincare routine. However, you will need to find the right cleanser that suits your skin in the ever evolving skin care industry with endless options of cleansers.
You will find a SELECTION OF HIGHLY RATED AND WELL PRICED cleansers in the various categories for Acne Prone and other skin types in this article.
Cleansers fall into different categories each with special formulation. If you may have noticed at the shop or online the following categories of cleansers;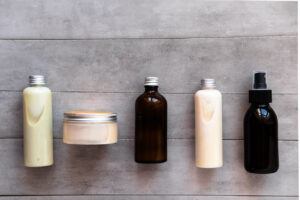 Water-based Cleanser
Oily-based Cleanser
Gel Cleanser
Foam Cleanser
Cream Cleanser
Frequency of Face Wash
As rule of thumb, it is recommended you wash your face no more than twice a day, keeping each facial wash to 60 seconds for best result. What is IMPORTANT is selecting the proper cleanser for your skin type and condition and if unsure, you can speak to your dermatologist for further advice.
Washing your face in the morning will help remove any residue build up during the night and washing at night will help cleanse your skin of any pollutants, dirt, grime etc build up on your skin during the day. Washing more twice a day can be counter-productive and will not necessarily give a better result.
Double Cleansing
This has become increasingly popular. According to Dr Gout, London Aesthetic Medicine, double cleansing achieves two major benefits. First, you cleanse your facial skin with the first wash as this helps you to remove make-up, oil and impurities. This is then followed by a second wash which allows for deeper cleansing, unclogging of pores and removal of dead cells.
For example, oil-based cleanser or micellar water is used to cut through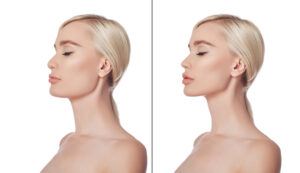 and remove make up, oil build up, grime and dirt, followed by stronger cleanser that can exfoliate your skin and allow for better penetration of ingredients in your serum or moisturizer.
Generally, the less mechanical stress the better.
Caution has to be taken if you have sensitive skin. A gentle gel or foaming cleanser with moisturizing agent is better as a second cleanser that comes after an oily-based cleanser.
For dry skin, a cream cleanser, followed by an oil-based cleanser is ideal.
We have selected cleansers that are highly rated, well priced and with fast delivery in the various cleanser categories for different acne prone skin types and other skin types.
Cleansers for Acne Prone Skin Types
Each type of cleanser has been designed for a reason.
That said, not all types of cleansers mentioned above are suitable for acne prone skin. To help you select what cleanser to purchase, you may have to have some form of understanding of each cleanser or at least identify which one best suits your skin type.
Best Cleansers for Acne
Water-based Cleansers
This is a recommended option for Oily Acne Prone Skin Type.
They can help reduce the shine or excessive oiliness in oily acne prone skin. Generally, you will want to choose a water-based cleanser with hydrating ingredients (e.g. hyaluronic acid, ceramide etc.) to help prevent your skin from drying out with continuous use.
It may or may not contain nourishing oil. As result, they do not leave your skin looking shiny or greasy. So if you have a dry skin, this can cause it to dry out even more and leave your skin with a feeling of tightness. However, if you have dry skin and choose to go for a water-based cleanser nonetheless, ensure you select a water-based cleanser with hydrating ingredients.
(As an Amazon Associate I earn from qualifying purchases. Full disclosure…)
Highly Rated Water-based Cleanser
If you have concerns about oil-based cleansers, this water-based face cleanser will not clog your pores. It contains Rose Water and Glycerin and uses Micellar technology to cut through, capture and remove build up of oil, make-up and dirt.
The Rose Water and Glycerin leave your skin feeling hydrated, smooth and supple while soothing your irritated skin that may be caused by acne or other inflammatory conditions.
Other Highlights: It is 99% natural, dermatologist tested, Free of alcohol, banned substances or fragrance. It is suitable for not just oily skin but all skin types including sensitive skin.
Oil-based Cleanser
Oil-based cleansers are great for Dry Acne Prone Skin. However, it is also suitable for Oily and Acne prone skin as long as it is labeled NON-COMEDOGENIC.
However, selecting a product that is labeled non-comedogenic is best since your is already prone to breakouts. The oil in Oil-based cleansers are formulated with emulsifiers or surfactants that can help remove make-ups, excess oil, dirt and grime from your skin without causing dryness. Such cleansers can help with nourishing, hydrating and soothing your skin, leaving you with that glow and supple skin.
Highly Rated Oil-based Cleansers
1) Burt's Bees 100% Natural Facial Cleansing Oil for Dry Skin, 6 Oz (177 ml)
This gentle facial cleanser is formulated with coconut and argan oil packed with antioxidant and vitamins. These oils will help to remove dirt, impurities and make up while nourishing and hydrating your skin.
It will not leave any oily residue or strip moisture away from your skin, leaving your skin with glowing appearance and feeling soft and smooth.
Other Highlights: It is 100% natural, Climate Pledge Friendly and free of toxic substances.
This Non-comedogenic Oil-based cleanser is suitable for all skin types including Acne Prone Skin. It is infused with Salicylic Acid (BHA) that will unclog pores, remove dead skin cells and gently exfoliates blackhead without causing skin irritation.
The Lemon Peels and Quinoa Seed Extracts will help to reduce excess oil production and reduce blemishes
Other highlights: With this cleanser, you may not require a second cleanser if you were considering double cleansing strategy. It is lightweight.
Gel Cleanser
Gel Cleansers are suitable for Oily and Acne Prone Skin.
This type of Cleanser helps you to achieve thorough cleaning of your face without stripping the oil. With some chemistry magic, gel cleansers are able to cause water and oil in the face cleanser and your skin to interact. Consequent chemistry magic occurs again that helps with a thorough cleaning of your face without stripping your natural oil off your face.
Highly Rated Gel Cleanser
This clarifying gel contains Willow Bark Extract that can help soothe irritated skin. Willow Bark Extract also has salicin, a natural, mild and non-irritating precursor of salicylic acid. It will help fight of bacteria, clear your pores and reduce acne and the appearance of spots.
Other Highlights: Deeply cleanses, provides even complexion, contains organic ingredients and infused with Peppermint, Chamomile and Lavender, giving it its clarifying lavender scent.
Foam Cleanser
This is suitable for Oily and Acne Prone Skin.
For Dry Skin, non-foaming cleansers should be considered instead, as you do not want to strip the natural oil off your face further. That said, foam cleansers may or may not have nourishing oil.
Highly Rated Foam Cleanser
The gentle and cleansing foam this plush cleanser gives is infused with mineral rich-salts, Elder Flower and Rosemary Extracts. They will deeply cut through and remove build up of oil, grime, make-up and impurities, leaving your skin pure, smooth and glowing.
The attractive and sweet scent of grapefruit is refreshening and invigorating.
Other Highlights: Great for Acne Prone and Sensitive Skin. it is also suitable for all Skin Types.
Cream Cleansers
This is best for Dry and Dehydrated skin.
They provide moisturizing effect and contain nourishing and hydrating ingredients. This can help eliminate the feeling of roughness and tightness your dry skin may have. They contain ingredient that have antibacterial property, will unclog your pores, strip away dirt and impurities.
Double cleansing with an oil-based cleanser, followed by a cream cleanser can help to thoroughly cleanse the skin. The oil-based cleanser will breakdown grime, then the cream cleanser will remove dirt and impurities that are attached to the skin.
Highly Rated Cream Cleanser
This new facial cream cleanser is specially formulated with replenishing oils that include Macadamia Ternfolia Seed Oil and Simmondsia Chiensis Seed Oil/Jojoba Seed Oil.
Its ingredients will immediately cleanse your skin, remove dirt and traces of make-up without over drying it. It will leave your dry or mature skin feeling moisturized, softer and smoother.
Other Highlights: It is great for dry or mature/aging skin and suitable for all skin types, including sensitive skin. It is dermatologist tested for gentleness.
Conclusion: Best Suited Cleansers for Acne Prone Skin
You may have noticed that with Acne Prone Skin Types, there are overlapping cleansers from different categories that match. What I do is to look at the ingredients on the product label and also warnings and recommendations to determine what is suitable for skin type and accompanying acne prone skin type
Although Acne Prone Skin are generally considered to be associated with Oily Skin, it can also be associated with dry and sensitive or combination skin. Selecting a product that matches your skin type, proper and consistent use is the key to maintaining a healthy skin. However, cleansing is just one of many steps of a basic or advanced skin care routine.
References
Baumann, L., & Weisberg, E. (2008). The Baumann skin typing system. Cosmetic Dermatology, 69.
Gout, U. DOUBLE CLEANSING FOR OPTIMUM SKINHEALTH.
Jin, C. Y., & Laopanupong, T. (2021). Protecting and Resolving Facial Skin from UV Rays and Air Pollution. Journal of Clinical and Laboratory Research, 2(1).
Disclaimer
This material is for information purposes only based on my personal experiences, research, use of some of the products, consultation with people who have used some products and reviews provided by verified users. It is not intended as medical advise. I always recommend you visit your doctor or a dermatologist for medical advise or diagnosis of any skin condition you may have.
We also recommend that you read the label, warning and direction of use provided by the manufacturer and not entirely rely on this review.