L'Oreal is the number 1 selling brand of cosmetic lines. What is fascinating is that Revitalift – L'Oreal Hyaluronic Acid Serum for face and neck is backed up by clinical and scientific data, a claim that has been proven by the positive experiences and feedback from its customers.
Keen to Know More About L'Oreal and their Hyaluronic Acid Serum?
L'Oreal has a chain of innovative cosmetic products that have been developed with plastic surgeons and dermatologists. 
The 4.5 out of 5 global star rating of this L'Oreal 1.5% Hyaluronic Acid serum provided by 34,490 customers necessitated this review article.
This article reviews the basis for the claims, what is special about this serum and the price – offered at best price.
(As an Amazon Associate I earn from qualifying purchases. Full disclosure…)
Product (Serum) Information
Product Name
L'Oreal Revitalift – 1.5% Pure Hyaluronic Acid Serum (for Face and Neck)
Active Ingredients
1.5% pure hyaluronic acid and vitamin C
Price
$12.95
Uses
Intensively hydrating and moisturizing, ant-aging, plumps, glows, reduces wrinkles and brightens
Skin Types
All skin tones, dry skin, combination skin, oily skin (as it is non-greasy), sensitive skin, acne skin and mature skin.
Other Highlights
Lightweight. Non-greasy, non-tacky and great as make-up primer – does not leave any residue. It is parabens free, fragrance free, mineral oil free, synthetic dyes free. Dermatologist tested.
It helps with multiple layers of skin hydration.
Visible result can be seen in 1 week.
How to Use It
Cleanse skin with a suitable cleanser for your skin type. Apply a few drops of this serum every day and night. Ensure you apply on your face including your T zone and your neck. Follow with your favorite moisturizer and sunscreen.
1.5% Pure Hyaluronic Acid – What Does It Mean?
1.5% of Pure Hyaluronic Acid means that it is specially formulated with two blends of pure Hyaluronic Acid forms – these are
1% of Micro Hyaluronic Acid
0.5% of Macro Hyaluronic acid.
The different molecular sizes allow Hyaluronic Acid to work on different levels on the skin to give you that young, soft, plump, glowing and smooth skin you desire.
1% Micro Hyaluronic Acid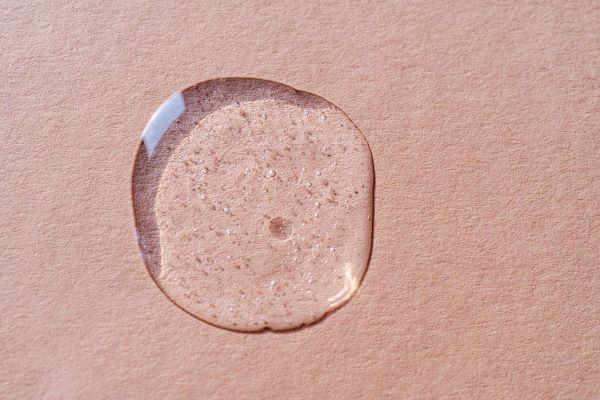 L'Oreal uses this form of Hyaluronic Acid (1%) in this serum as its small size can penetrate into the skin surface layer (i.e the dermis). This helps to hydrate, plump out the, reduce the appearance of fine lines and wrinkles.
Deep skin penetration can also help to reduce the appearance of pore size, improve skin barrier function and accelerate repair of damage skin
0.5% Macro Hyaluronic Acid
This form of Hyaluronic Acid (0.5%) helps to intensively hydrating and smoothing the skin as it can retain 1000x its weight in water. This helps with hydrating, moisturizing and smoothing your skin.
Macro Hyaluronic Acid also has the ability to act as delivery system because it is able to carry other active ingredients throughout the skin surface. In addition, it is able to provide anti-inflammatory benefit.
It can act as skin barrier that provides intensively hydrating and smoothing effect, thereby enhancing your skin barrier function.
How Is Hyaluronic Acid Important to Skin?
About 56% of Hyaluronic Acid is naturally found in the skin. It is the main molecule in your skin that attracts and holds water, as its affinity for water is very high. In essence, the total weight of Hyaluronic Acid in the human skin is about 5g.
Since Hyaluronic Acid degrades in about 1 day, your body should be able to replace about 30% of this important molecule.
What happens when you age is that the amount of Hyaluronic Acid in your skin declines drastically. It also reduces with environmental factors such as UV rays and pollution.
The loss of Hyaluronic Acid results in loss of moisture, dry skin, wrinkles, fine lines, loss of elasticity and loss of face volume.
This is why you need high quality hyaluronic acid to help replenish the hyaluronic acid your skin looses and restore that youthful, smooth, supple, glowing and plump skin. This is what L'Oreal 1.5% Hyaluronic Acid serum provides.

8 Surprising Benefits of Hyaluronic Acid
Due to its physical and chemical properties, Hyaluronic Acid has been utilized in several other aspects that include the following;
1) Skin Rejuvenation
Helps to provide that youthful, supple, bright and glowing appearance.
2) Dermal fillers
Used by dermatologists and plastics as fillers e.g. lip augmentation (fillers), facial fillers for wrinkled skin, crow's feet etc.
3) Wound Healing
Has been used by doctors to facilitate wound healing in people with burns. It is also used by surgeons to increase the rate of wound healing due to its viscoelastic and biocompatibility properties.
4) Diabetic Ulcers
Beneficial in the treatment of diabetic ulcers as it helps to facilitate the rate of wound healing.
5) Prevents Chemoradiation Induced Mucositis
Used in the form of a spray to prevent mucositis in patients receiving chemo radiation since it has the ability to prevent oxidative stress caused by chemo radiation.
6) Osteoarthritis
It is used by doctors as injections to provide lubrication and mechanical supports in joints of people affected by osteoarthritis.
7) Ophthalmic Surgeries
Hyaluronic Acid is used has been used by ophthalmologists as viscoelastic gel during implantation of intraoccular lenses.
8) In Vitro Fertilization
It has been used during in vitro fertilization as a medium to culture the embryo.
Vitamins C in L'Oreal Revitalift 1.5% Hyaluronic Acid Serum
Vitamin C is a powerful antioxidant included in L'oreal Revatlift 1.5% Pure Hyaluronic Acid Serum. It helps brighten dull skin. The antioxidant effect of vitamin C helps to fight against oxidative stress caused by environmental factors such as UV radiation and pollutants.
Due to this antioxidant effect of vitamin C, you can also enjoy youthful and glowing looking appearance since it assists to fight off signs of aging.
Pros And Cons of L'Oreal 1.5% pure Hyaluronic Acid Serum

Pros:

1.5% pure Hyaluronic Acid Serum – Filler has some standout pros;
Dermatologist tested.
Fragrance free, paraben free, mineral oil free.
Good for all skin types.
Fast results can be visibly seen in 1 week.
Lightweight, non-greasy and make-up primer able.
Cons:
Price has been perceived as being on the higher side than other serums by some customers.
Conclusion
Conclusion includes my opinion about this product and whether it is worth recommending.
My Opinion
Althought the price may be slightly higher than some serums, the quality of this product is top-notch. I have come across multiple serums that cost more yet their quality and effectiveness far less than this L'Oreal products.
Consequently, I believe that the product is well priced. It is also very effective for intensively hydrating dry skin, visibly reducing wrinkles and fine lines. Brightens dull and pigmented skin and improves skin barrier functions. What you enjoy is a youthful, dewy, smooth and radiant looking skin.
Early results that can be seen in 1 week as claimed by L'Oreal and confirmed by its customers is what does it for me.
Recommendation
I recommend this product as worth adding to your collection of skincare products regardless your skin type.